Houston Estate Planning Attorneys
Safeguarding Your Legacy & Preserving Your Estate
Although most people find the estate planning process unpleasant, having a comprehensive estate plan is vital if you want to safeguard your assets and pass on property friends, family and loved ones.
Estate planning and probate are complex legal processes many people find difficult to handle on their own. At Diggs & Sadler, our Houston estate planning and probate lawyers can help you draft a thorough estate plan and navigate probate more easily.
To schedule a consultation with our team, contact us online or via phone at (713) 766-5355.
The Diggs & Sadler Difference
A Tradition of Excellence
A Team-Based Approach

When you hire one attorney at Diggs & Sadler, you receive the experience, knowledge and insight of our team.

Always Prepared for Trial

Our attorneys prepare for war so we can negotiate peace. We are not afraid to go to trial if it is in the client's best interest.

Strategic Representation

Each case is reviewed by our team to ensure we are crafting a case strategy that will help you achieve a satisfactory result.

We Put Clients First

At our firm, the client drives our goals. We put you and your needs first while focusing on providing a personalized approach for your unique case.
What Should My Estate Plan Include? Estate Planning in Texas
Estate planning can get complicated quickly. However, the majority of estate plans use the following five documents to form the foundation of the estate plan:
Living will which is also known as Medical Directive. A living will governs whether or not life sustaining treatments will be used to prolong your life.
Medical Power of Attorney. A medical power of attorney is used to allow someone to make medical decisions on your behalf when you are unable to.
Power of Attorney. A power of attorney is used to allow someone to manage your property in the event you are unable to do so.
Last will and testament. A last will and testament dictates what happens after the will owner passes away (becomes a decedent). The testator (person who makes the will) can determine how their property should be distributed among beneficiaries, such as friends, family and loved ones, after they pass away.
Trust. A trustor can establish either a revocable living trust (which they can adjust throughout their life) or an irrevocable trust (which cannot be changed post-establishment). Trusts can offer individuals a way to distribute property without going through probate, and to preserve wealth for future generations.
The requirements for making different estate planning documents legally binding vary depending on the document in question. For example, some documents may need to be notarized in front of witnesses and other documents just need to be witnessed or executed before a notary public.
Your estate planning lawyer can help you draft comprehensive estate planning documents that ensure you receive the end-of-life care you deserve and your property gets distributed according to your wishes after you pass away.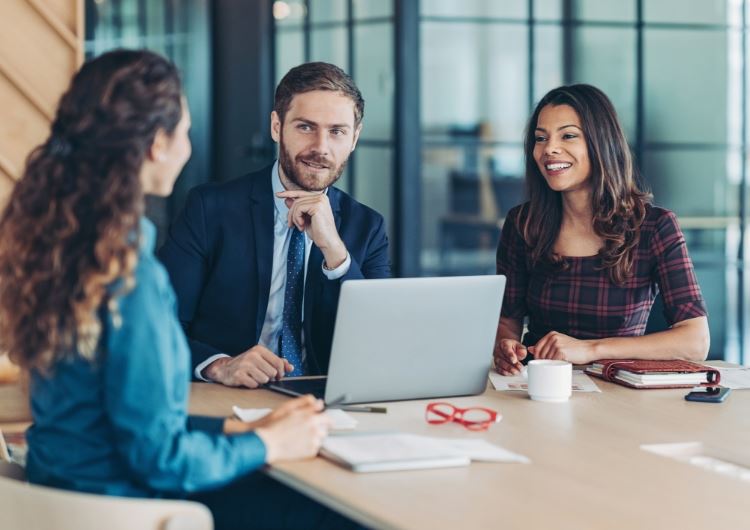 Client Testimonials
Striving to Deliver the Best Possible Result
- James M.

- Chris G.

- Leslie J.

- Gina F.

- R. Thomson
How Does Probate Work in Texas?
When an individual dies, their estate enters probate. During probate, a probate court tries to ensure that the decedent's property gets distributed according to their wishes, as recorded in their last will and testament.
In most last wills and testaments, the testator names an individual as the "executor" of their estate. The executor is someone the testator trusts to preserve their legacy and carry out their last wishes.
If the testator fails to name an executor, the probate court may appoint one on their behalf (often a heir of the testator).
Regardless of how you want to handle your estate, working with an attorney you can trust throughout the estate planning process is vital. Our Houston estate planning attorneys can help you develop an estate plan that protects your legacy and makes life easier for your friends, family, and loved ones after you pass on.
The probate process typically involves the following steps:
The executor works with the court to verify the death of the testator and the legitimacy of their will;
Individuals named in the will or who may have a stake in the estate are notified of the decedent's passing;
The executor takes a complete inventory of the estate and provides the court with that information;
The executor works to resolve any disputes other beneficiaries or people involved in the probate have with the will or probate process;
The executor works with any debtors to settle any outstanding debts the decedent left behind;
Lastly, the executor distributes the decedent's estate according to their last will and testament.
To schedule a consultation with our team, contact us online or via phone at (713) 766-5355.