Our Staff Putting Clients First. Always.
Our Staff
Intake Staff
Eddie Viramontez
Eddie Viramontez is our lead Intake Coordinator. Eddie is a native Houstonian who has over two decades of intake experience in the legal field. His compassion and concern for those in need of family law assistance make him a life-line for our clients. Eddie is a family man with many, many grandchildren and a big sports fan who cheers for the Houston-area home teams, and enjoys playing a little softball and basketball himself. Eddie speaks fluent Spanish.
Tyler Nichols
Tyler Nichols is an intake coordinator with the firm, and is adept at the interpersonal as well as the technological aspects of matching up new clients with the best attorney at the firm to fill their particular legal needs. Tyler Nichols' background is in customer service as well as family law, which makes him a prefect fit for his job. He has been working in family law since 2014. In his free time, Tyler enjoys traveling and spending time with his twin sister.
---
Paralegals
Sylvia Garza
Sylvia Garza has been a family law paralegal for over a decade. She received her Paralegal Certification in 2008 from the University of Houston. When she isn't helping our clients, she is an avid hiker having hiked about half of the state's parks. She also collects kites, enjoys flying them, and is a former member of the American Kite fliers Association. Sylvia is fluent in Spanish.
Leslie Grant
Leslie Grant has been a paralegal for more than 3 decades and spent many of those years helping to set the standard for excellence at Diggs & Sadler. She is the 4th member of her family to enter the law and has benefited from the counsel of her mother and oldest sister, who were family law attorneys. She is pleased to help the firm's clients who are often struggling with difficult situations, as well as to give the attorneys the support they need to achieve real-world solutions for our clients.
Erica Gutierrez
Erica Gutierrez has been a paralegal in family law since 2005. She received her Paralegal Certification from the University of Texas at Austin. Before becoming a paralegal, she worked in the family court as a court clerk at the Harris County District Clerk's Office. When she's not working, she enjoys family time, baking and cake decorating, and drinking sparkling wine.
Chris Knight
Chris Knight is a Senior Paralegal with over 10 years of experience in Family Law and Civil Litigation in Austin, Texas and surrounding areas. Chris graduated from Purdue University with a bachelor's degree in Pre-Law, Law and Society, and Political Science. Before he was a paralegal, Chris was a Resident Assistant at Purdue and volunteered with local charities. He enjoys helping people in need and understanding the struggles of others. Chris enjoys staying active in the gym, participating in the local car culture, or tasting rare whiskeys. With an additional background in electronics and technology, Chris can easily keep up with the most technical of clients.
Irene Mays
Irene Mays is a paralegal with our firm. She earned her bachelor's degree in Biology from the University of St. Thomas in 2013. When she is not working, Irene enjoys traveling, day hikes with her husband, and spending time with family. Irene is fluent in Spanish.
Tanya Sauceda
Tanya Sauceda will receive her Associates of Applied Science Degree in Paralegal Studies, approved by the American Bar Association, in December 2022. Before coming to the legal profession, Tanya spent over a decade running her own businesses, which sharpened her skills in problem-solving, customer service, and adaptation to changes in the market, which experience she applies in complex property and custody cases at Diggs & Sadler. In her spare time, Tanya enjoys spending time with her husband and four children. Tanya speaks fluent Spanish.
---
Client Intake Manager
Cynthia Contreras
Cynthia Contreras started with Diggs & Sadler in 2015 as our Intake Coordinator. She earned her Associates of Applied Science - Computer Networking in 2013, and has earned the unofficial title of, "computer guru" from her team. She has since moved into a role managing our client intake team as well as many other administrative tasks to keep the firm running smoothly. In her free time, Cynthia enjoys teaching her sons scouting skills, as well as camping, skiing and snowboarding.
Striving to Deliver the Best Possible Result
Client Testimonials
"I would recommend them for anyone"

I was getting divorced in another country and they made everything easy.

- Eryn R.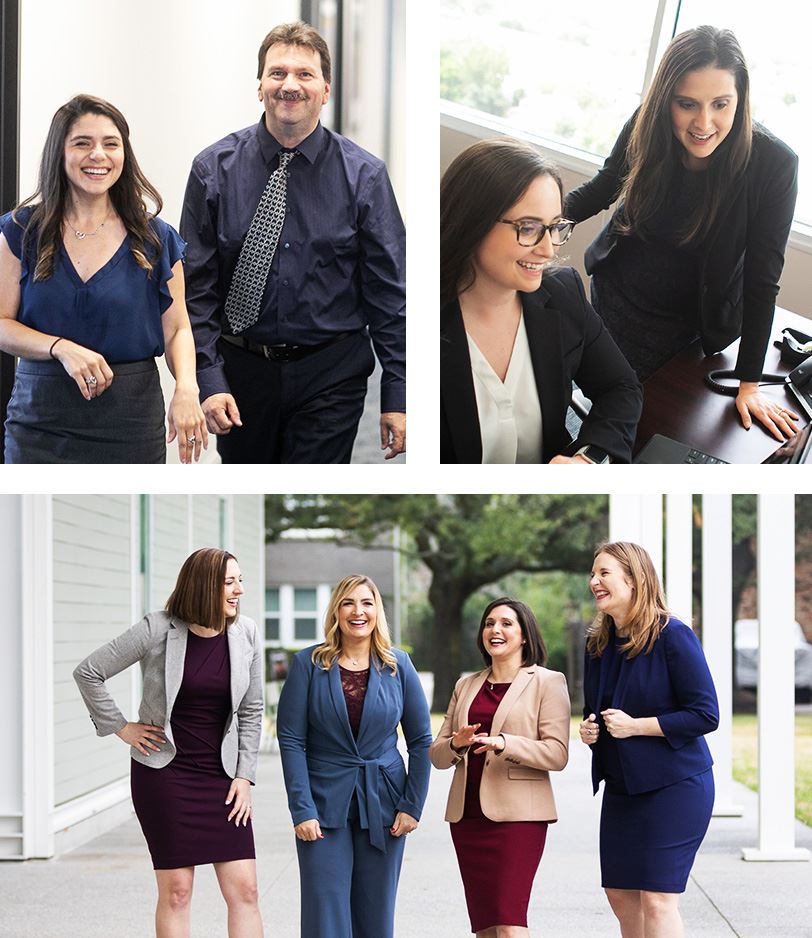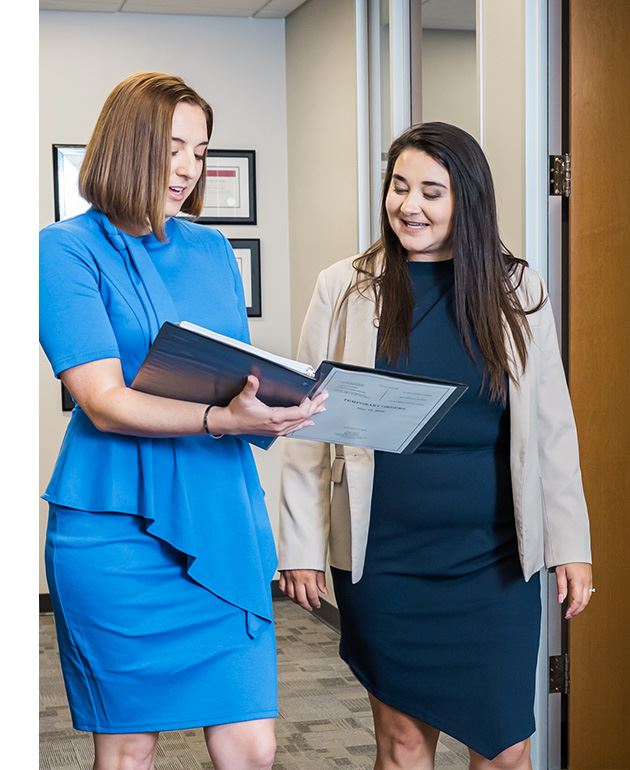 Meet Our Team

With over 125 years of combined experience, we are the firm you want on your side. 

FAQs

Do you have questions? We have the answers to the most commonly asked family law questions.

Video Center

Learn more about Diggs & Sadler, the areas we practice, listen to client testimonials, and get answers to some commonly asked questions.