LGBTQ+ Family Law Attorneys in Houston
We Provide Legal Counsel to People of All Gender Identities
Family law for same-sex couples changed dramatically in 2015 due to the ground-breaking U.S. Supreme Court case calling for the legalization of same-sex marriages in all states, including Texas, which formerly decreed that "marriage is between a man and a woman." No more!
Despite the fact that the law changed only recently, our family law attorneys already had experience in meeting the legal needs of the LGBTQ+ community in family law matters through mechanisms such as domestic partner agreements. Same sex couples were adopting and having families long before marriage equality was decreed, and our firm also already had experience in child custody cases for same-sex couples.
Same sex couples with children naturally faced the same issues when they separated as any divorcing couple with children: Custody, visitation, and child support. The attorneys at Diggs & Sadler have always compassionately counseled LGBTQ+ clients to address their family law needs. Now, thanks to the U.S. Supreme Court and marriage equality, we can also handle your divorce, just as we can for anyone else.
The Diggs & Sadler Difference
A Tradition of Excellence
A Team-Based Approach

When you hire one attorney at Diggs & Sadler, you receive the experience, knowledge and insight of our team.

Always Prepared for Trial

Our attorneys prepare for war so we can negotiate peace. We are not afraid to go to trial if it is in the client's best interest.

Strategic Representation

Each case is reviewed by our team to ensure we are crafting a case strategy that will help you achieve a satisfactory result.

We Put Clients First

At our firm, the client drives our goals. We put you and your needs first while focusing on providing a personalized approach for your unique case.
Why You Need a Divorce Lawyer
Divorce is a difficult decision for any family. After investing so much into making a marriage work, it can be hard to admit that it's time to think about other options. Some people who are getting divorced feel uncomfortable sharing so much of their personal lives with strangers, but hiring a compassionate and skilled divorce attorney is an important aspect of the divorce process.
No matter what kind of divorce you may be considering, using the knowledge and experience of a divorce attorney is always extremely helpful, and sometimes necessary. Intensely contested and emotionally taxing divorces, trials, and negotiations require the presence of a lawyer to make sure clients get everything they deserve out of the settlement.
Even if you and your spouse are divorcing amicably, there are still benefits to working with a lawyer, because your lawyer can continue to remind you of your rights, can keep track of assets, and can support you through negotiations.
Marriages have a lot of tangible and intangible investments by both spouses, so divorces are often very emotionally charged because of those investments. Without the help of an attorney, you can quickly become overwhelmed by everything you're supposed to be keeping track and taking care of. You could even lose evidence, misplace paperwork, or forget about important dates and deadlines. When you hire an experienced LGBTQ+ divorce lawyer, you eliminate that risk.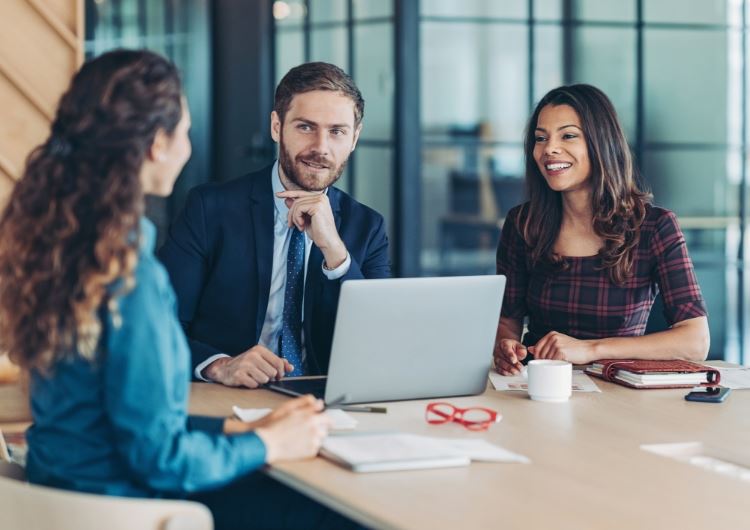 Client Testimonials
Striving to Deliver the Best Possible Result
- James M.

- Chris G.

- Leslie J.

- Gina F.

- R. Thomson
LGBTQ+ Divorce and Family Matters Our Lawyers Can Handle
At Diggs & Sadler, we understand that no two marriages are alike, and that means that every divorce case will be different. However, we've been in business long enough to know just how to handle every complication or setback that may come your way.
Our talented team of lawyers and our knowledgeable staff prioritizes clients' needs above all else. We will work until you're satisfied with the results of your case.
Our firm handles many divorce-related issues, including:
Division of assets
Custody disagreements
Alimony
Enforcing court orders
Divorcing a spouse can be a lengthy process, especially if there are children involved or large, disputed assets to sort out, but our lawyers are ready to work through all aspects of your divorce.
There may still be biases and uncertainties around custody agreements and other aspects of divorce in some courts for same-sex couples, but an experienced lawyer can handle these in stride and help you understand the nuances of family law as they apply to your case.
Managing partner Cindy Diggs of Diggs & Sadler has been a speaker, both at seminars and in the news, on the Supreme Court's Equal marriage decision. The lawyers at Diggs & Sadler are interested in continuing to explore the impact of the Supreme Court marriage equality case, Obergefell v. Hodges, in various contexts, including:
The implications of the retroactive effect of the marriage equality ruling on property division
The implications of the ruling on same-sex couples who have been in committed relationships, in combination with the common law marriage laws in Texas
Other possible implications of the U.S. Supreme Court's marriage equality decree
If you are considering divorce, call the Houston LGBTQ+ family law lawyers at Diggs & Sadler today at (713) 766-5355 to learn more about what we can do to help you.